Police: Mother uses steel wool pad to wash makeup off son's face | News
COWETA COUNTY, Ga. -- Police say a Newnan mother used a steel wool cleaning pad to clean makeup off of her son's face.
Veridiana Pardo Meo Erbskorn told police that her son was going through a "rock and roll stage" and recently started dressing differently and wearing makeup.
"He had been going through kind of a change in his life, wearing leather, putting makeup, dying his hair red," said Lt. Cornell Yarbrough with the Coweta County Sheriff's Department.
The mom was reportedly trying to wash the eyeliner and other makeup off of his face. According to the incident report, the victim's sibling called police for a welfare check. When police arrived, they found the victim with injuries to his eye.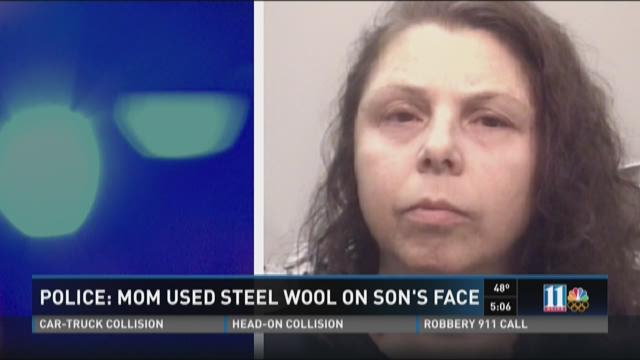 "You know how the Brillo pad has that kind of blue soap when you start scrubbing, that was all on his face, his ears and everything and the redness from the metal scratching," Yarbrough said. 
Medical professionals are unsure if he is going to have permanent damage. If he does, the charges could be elevated. Child Protective Services were notified but are not yet involved.
"The nurses told us that there was some damage, at this we don't know if its going to be temporary or permanent," Yarborough said.
Erbskorn was taken to the Cowetta County jail. She's been charged with one county of battery and two counts of child cruelty. She hass since bonded out.