Newnan police make changes after mother tricks officers with fake court order | News
Title (Max 100 Characters)
Newnan police make changes after mother tricks officers with fake court order
NEWNAN, Ga. -- An abducted Newnan child is now back with his father after police say he was kidnapped by his non-custodial mother.
The search came to an end early Tuesday morning when Gwinnett County police and ICE officers kicked down the door of an apartment, where they say Victoria Chancy and her son were sleeping.  
The boy's family said police were as much to blame as anyone in the case -- they are the ones who took the order, showed up at the boy's home and demanded that the the child's father -- who has full custody -- hand him over.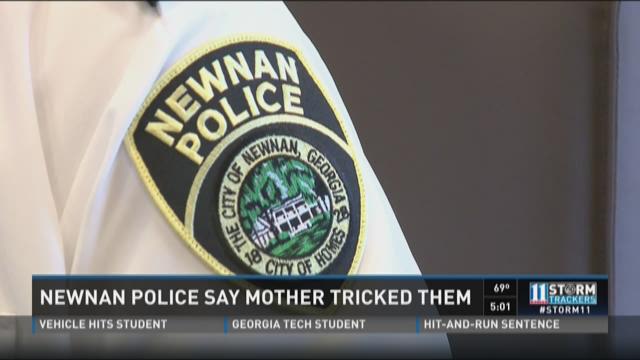 "I'm still trying to figure out how to talk to a 5-year-old of what happened," said Donnell Whetstone.
While Whetstone is overjoyed, he says his son is confused and hurt.
"I said his mother's name and his face tore up, and immediately he said, 'They took my mama to jail,; and my heart dropped," Whetsone said.
Newnan police wouldn't show us the actual document, but said Chancy altered the date on an old court order to make it appear she was the parent with full custody.
"The officer acted on what he believed was a true court order," said Chief Douglas Meadows.
But Whetstone says the police should have questioned the dates.  The order was from a previous year, but indicated the judge had signed it on Friday, Oct. 16, 2015. He also claims to have told officers Chancy had an outstanding warrant for the last time she violated the custody order in December.
"Didn't care.  Didn't even try to look it up or ask me about my papers that state I am the legal guardian of my child," said Whetstone.
Meadows says it wouldn't have mattered.  He said Chancy gave them a false name and birth date and the officers didn't require her to show an ID to prove it.
Chief Meadows admits mistakes were made, but says there was no real policy in place to instruct officers on how to handle these types of cases.  Meadows says the police department now has a login to the court's records system so officer's can verify court orders any time of day.  Plus, he says, if someone wants an order executed they will have to come to the police department and have their ID checked first.